7-9.10.2022 in Dessau
Living. Work. Live.
In 2022, the Dessau Weekend will be dedicated to the theme "Living. Work. Live. is devoted entirely to "water culture:
In the 1920s and 1930s, the mechanization of domestic water supply outside of large cities had just begun. Only a few homes were connected to the sewage system or to the drinking water network. As the sanitation of buildings progressed, the associated habits of personal, laundry, and home care, as well as water use, changed. In addition to well-known highlights, lesser-known places also come into focus.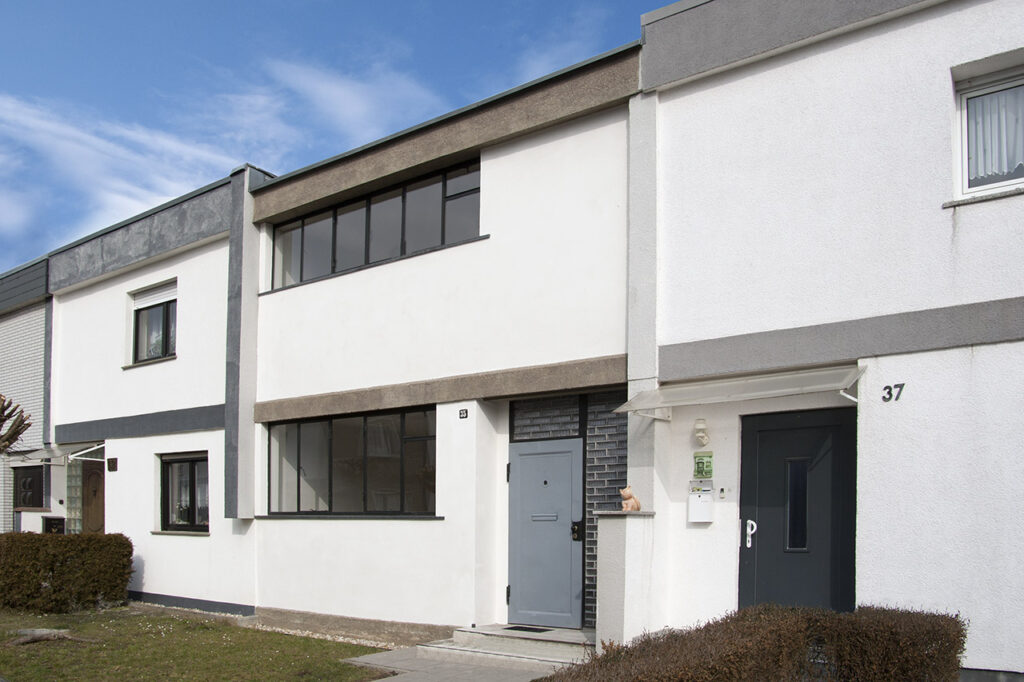 Focus and concept
Exemplary for the change in hygienic and urban development standards are Dessau's places and buildings of the Modernism from the Bauhaus building to the pump house in the Bauhaus settlement Dessau-Törten, but also the waterworks East as a testimony to the water cycle economy as well as the technology museum "Hugo Junkers", named after the great pioneer of water heating. They stand for social advancement and social progress in the field of water culture. 
The different venues of the Triennial of the Modernism are connected by music. Whether jazz in the monument, music in the gardens or even on the road in the historic double-decker bus: the water culture of the city and the Bauhaus will be musically staged. Freshly renovated, the Steel House by Georg Muche and Richard Paulick will also be reopened at the Triennial of Modernism . 
The program covers the city area of Dessau-Roßlau
and includes exhibitions, events, guided tours and music.
An overview of central program points will be available from the end of August.
Save-the-weekend
7-9 October 2022
Contact person
Christin Irrgang
Concept and Management,
Curatorial Workshop
Tel +49 (0)340-6508-333
Social media
---
Themes and places (selection)